Description
CORDIVARI BUFFERS & TANKS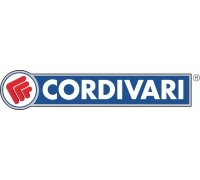 Ludlow Stoves Ltd specialise in the supply of Standard and Bespoke Cordivari Buffers and tanks into renewable energy systems such as Biomass, heat pumps and solar thermal. Buffer tanks are primarily used to store heat when demand is low and supplement a system when demand for heat is high.
Cordvari Buffer tanks are manufactured in accordance with ISO 9001 and ISO14001 and are CE marked when applicable.
The range of Cordivari Buffer tanks can be tailored to suit a customers needs such as number of connections and connection type and size. Flanged or threaded connections can be offered although Bespoke solutions may take a little longer to be delivered.
1000 – 2000 LITRE PUFFERS ERP READY (BUFFER TANKS)
1000 – 2000 Litre Buffer Tanks / Accumulator Tanks (Cordivari)
Our range of Cordivari Buffer Tanks / Accumulator tanks are ideal for use with wood pellet boilers, log fired boilers or gasification boilers.
Cylinders ranging from 200 Litre – 5000 Litre are usually stock items.
Our Buffers are ERP ready and come with a "C" rating as standard.
Working Pressure – 3bar
Insulation – 100mm 0.035W/mK (Class B-s2d0 Fire Resistance)
Eight Tappings – 1 1/2″ F BSP (4 x Flow / 4 x Return)
Five Sensor Pockets – 1/2″ F BSP
Safety Connection – 1 1/2″ F BSP