Description
Self-cleaning heart in Alutec®
Alutec® is the exclusive material developed and patented by MCZ for all its fireplaces. A patented formula of high alumina content achieved by processing at temperatures of up to 300 °C allows guaranteed self-cleaning of the combustion chamber through a chemical reaction. With its light colour, it makes the flame uniquely bright and even more beautiful.
Opening with handle or cool handle at 90 or 45°
The look of the fireplace can be customized by choosing the handle that blends in best with the room. The "Easy Switch" system offers in fact the option of using either the handle or the cool handle, prioritising ergonomics or very clean aesthetics, respectively. Without handle (cool handle) the doors opens at 90° for cleaning. With handle the door opening is at 45°.
New intuitive and simplified adjustment system
"Easy Going", the new intuitive and simplified adjustment system, was designed with the user in mind: instead of technical concepts relating to the stages of combustion, there is a simple choice of 5 options corresponding to the actual situations of use of the fireplace:
"start" for a quick ignition of the flame
"clean", the air option for the glass cleaning
"comfort" for a lively flame with the right balance of primary and secondary air
"performance" for a better heat exchange of the fireplace
"sleep" for a combustion with very little oxygen to increase the fuel duration
Plasma collection includes:
four front models, 75, 85, 95 and 115 centimeters in width
two dual-faced models, 95 and 115 centimeters in width
two corner models, 75 and 95 centimeters in width
two three sided models, 50 and 95 centimeters in width
 Combustion air
 Primary air
 Post Combustion Air
 Air for cleaning glass
This fireplace is in the A+ energy efficiency class. > Find out more
This product is already compatible with EU Regulation Ecodesign 2022. > What it means
---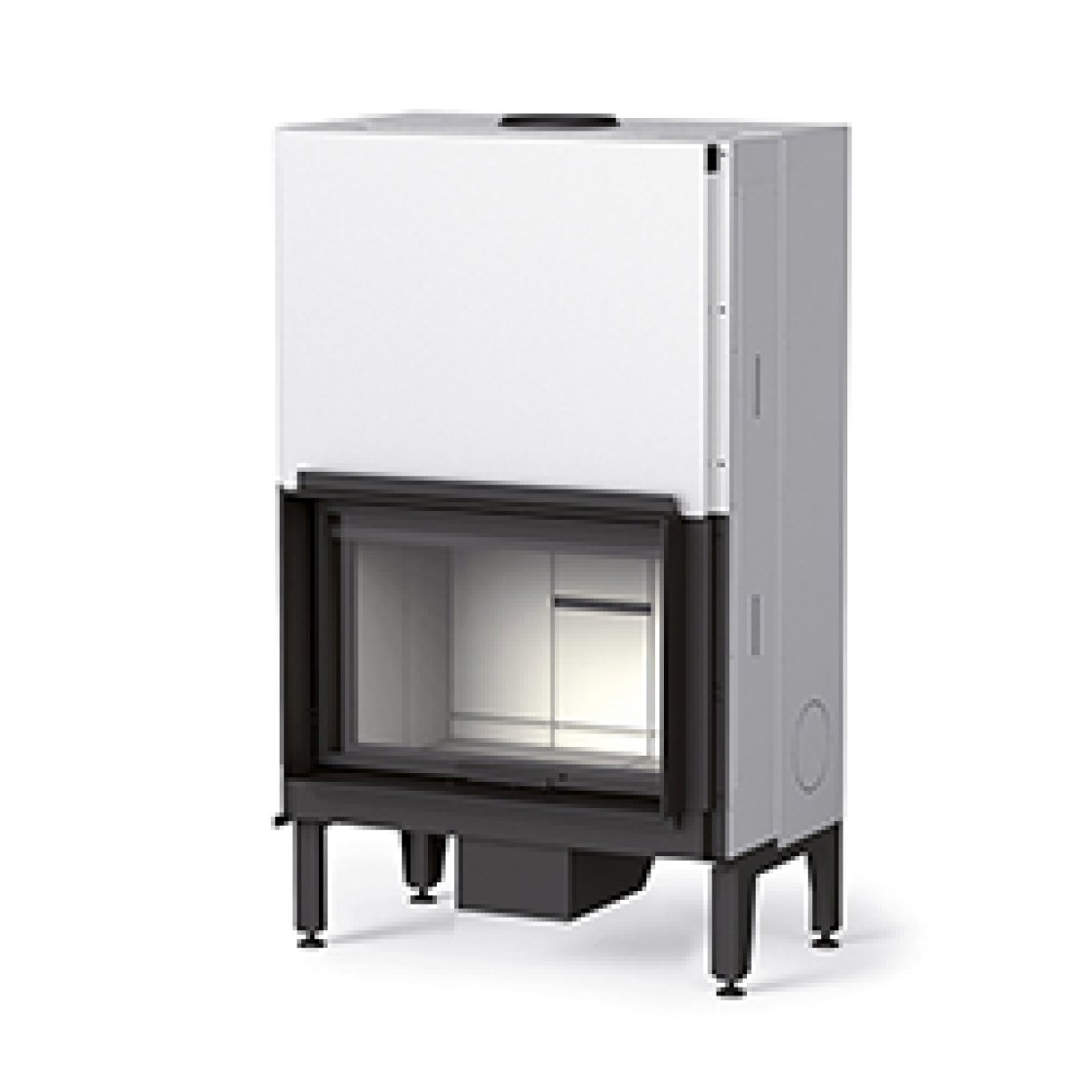 PLASMA 75
 A+ energy rating
 Ecodesign ready
 846 x 540 x 1566 mm

Energy efficiency class A+

Nominal output power 12.50 kW

Minimum output power 6.00 kW

Efficiency 80.30 %

Pellet hourly consumption (Min) 1.70 kg/h

Pellet hourly consumption (Max) 3.70 kg/h

Heatable volume 307m³ (*)

Smoke outlet 20.00 cm

Net weight 312 kg

Temperature of exhaust smoke at Max 271 ºC

Mass of smoke 11.00 g/s

(*) Heatable volume refers to the number of cubic metres that can be heated by the product in an insulated room, therefore with an average calorific requirement of 35 kcal/h per m³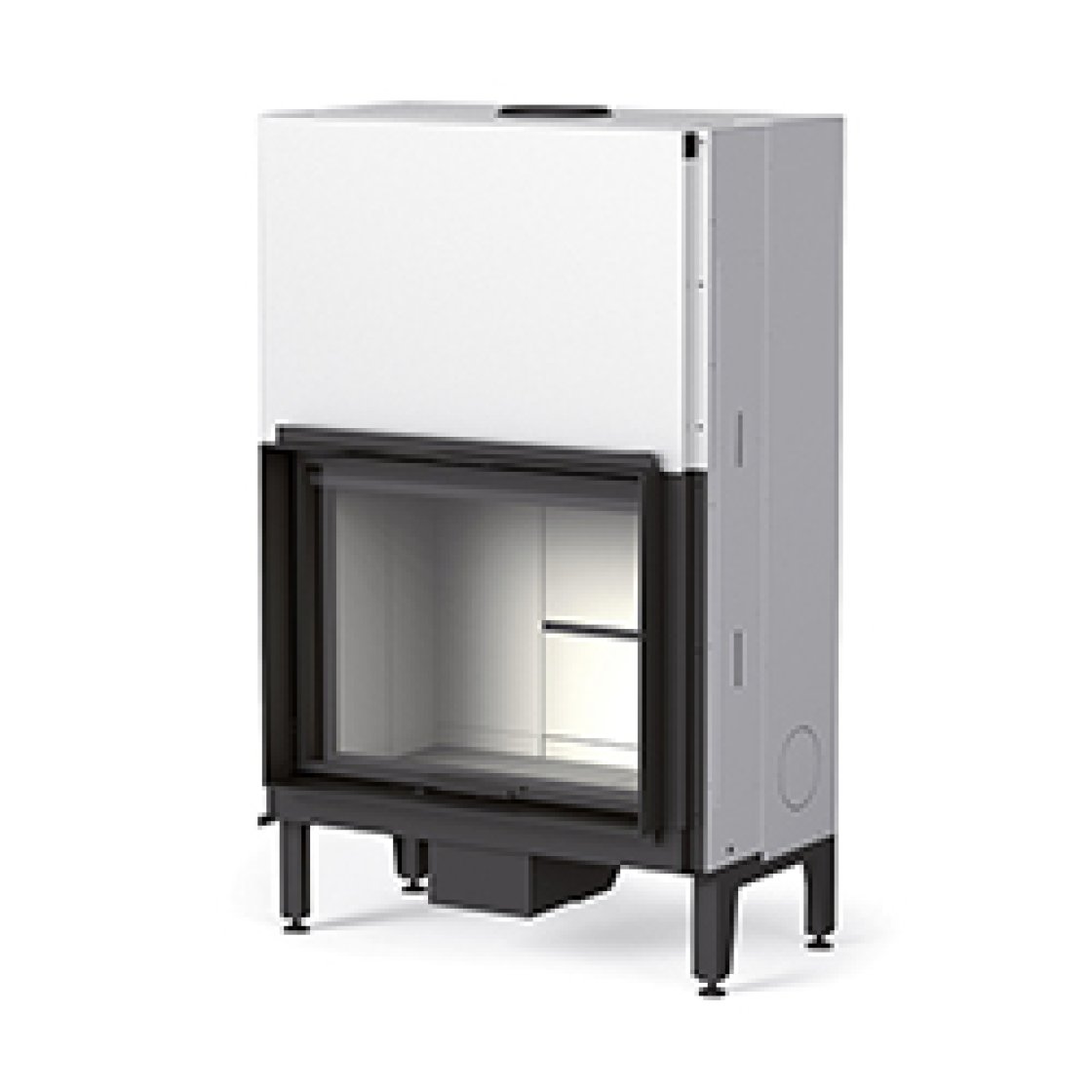 PLASMA 85
 A+ energy rating
 Ecodesign ready
 956 x 540 x 1566 mm

Energy efficiency class A+

Nominal output power 13.30 kW

Minimum output power 6.40 kW

Efficiency 80.10 %

Pellet hourly consumption (Min) 1.90 kg/h

Pellet hourly consumption (Max) 3.90 kg/h

Heatable volume 327m³ (*)

Smoke outlet 20.00 cm

Net weight 328 kg

Temperature of exhaust smoke at Max 271 ºC

Mass of smoke 11,5 g/s

(*) Heatable volume refers to the number of cubic metres that can be heated by the product in an insulated room, therefore with an average calorific requirement of 35 kcal/h per m³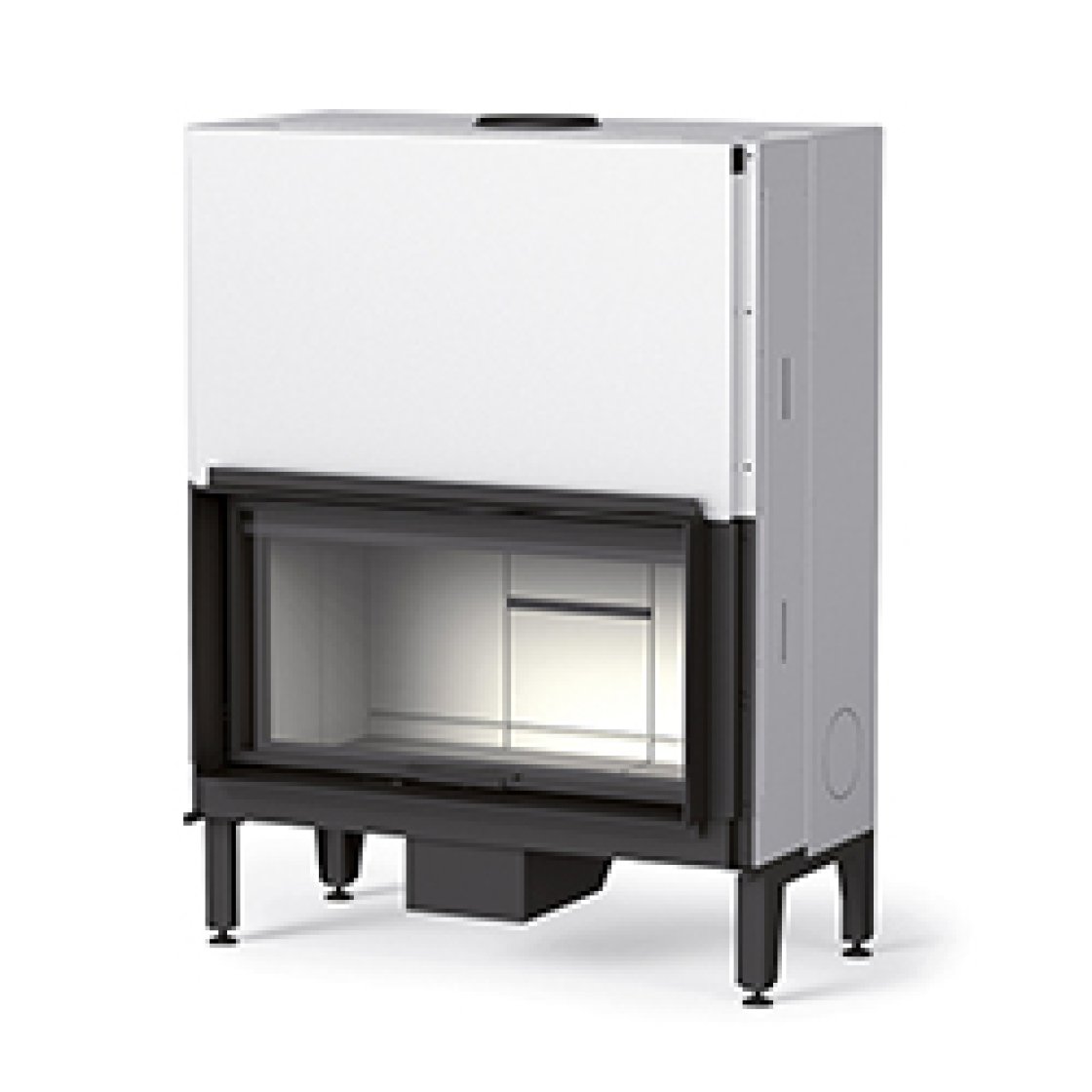 PLASMA 95
 Eco design ready
 1056 x 540 x 1406mm
Energy efficiency class A+
Nominal output power 13.00 kW
Minimum output power 6.00 kW
Efficiency 80.10 %
Pellet hourly consumption (Min) 1.00 kg/h
Pellet hourly consumption (Max) 3.00 kg/h
Heatable volume 327m³ (*)
Smoke outlet 20.00 cm
Net weight 344 kg
Temperature of exhaust smoke at Max 271 ºC
Mass of smoke 11,5 g/s
(*) Heatable volume refers to the number of cubic metres that can be heated by the product in an insulated room, therefore with an average calorific requirement of 35 kcal/h per m³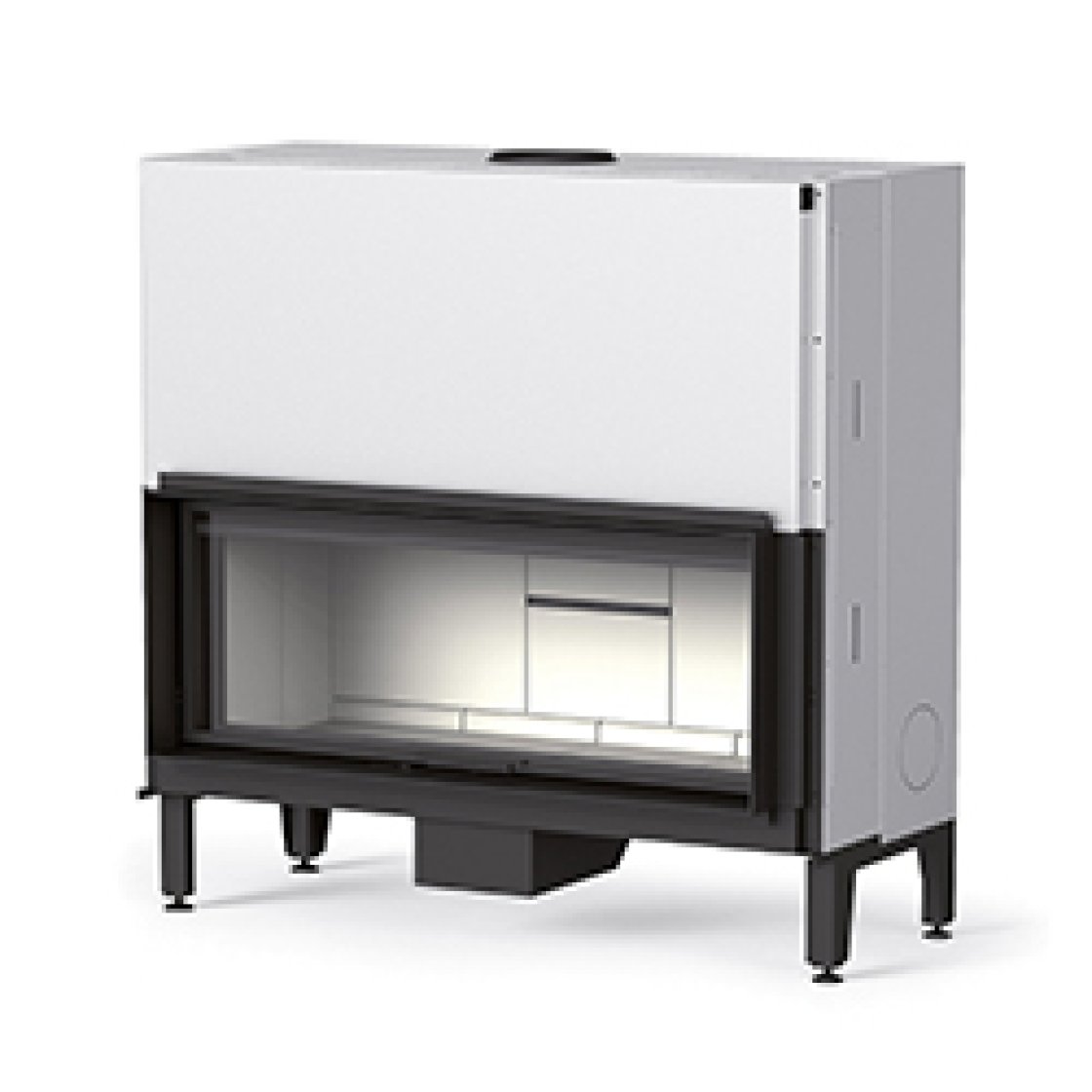 PLASMA 115
 Ecodesign ready
 1280 x 540 x 1406 mm

Energy efficiency class A+

Nominal output power 14.00 kW

Minimum output power 6.00 kW

Efficiency 80.10 %

Pellet hourly consumption (Min) 2.00 kg/h

Pellet hourly consumption (Max) 4.00 kg/h

Heatable volume 346m³ (*)

Smoke outlet 20.00 cm

Net weight 384 kg

Temperature of exhaust smoke at Max 270 ºC

Mass of smoke 11,9 g/s

(*) Heatable volume refers to the number of cubic metres that can be heated by the product in an insulated room, therefore with an average calorific requirement of 35 kcal/h per m³